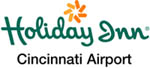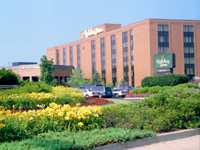 "Welcome to the Torchbearer Award winning Holiday Inn Cincinnati Airport! We are ranked in the top 1% of all Holiday Inn's worldwide and you will be amazed by our exceptionally friendly staff, and outstanding service, and our upscale design. Enjoy our premier location convenient to Downtown Cincinnati, Newport on the Levee, Argosy Casino, Area Ballparks including RiverShore, KY Sports Park, Riverstar Park, Eggleston Park, Pastime Park and much more! It would be our pleasure to host your Team during the Bash for Cash Tournament!"
Bash for Cash - NKYSoftball Rate
Just $79.00 per Night
Includes Complimentary Continental Breakfast
Room Types Available Double/Doubles or Kings with Sleeper Sofa
Online Reservations - Click here to Book your Rooms! - Saves Time and Money!
The Holiday Inn Airport awaits you with exceptional accomodations with amenities geared towards your needs when traveling for business or pleasure. Enjoy the following amenities during your stay: